Welcome to the Exciting World of K9SAR !
Have you thought of training your dog to search for missing persons?
Have you a young active ball chasing dog that needs focus and something amazing to do?
This course is an Introduction to start students training a dog to find human remain scent for missing person incident, criminal cold case and history.
By the end of this easy to do at-home course, and with about a month's training offline as instructed here, you (the student) and your dog will be doing simple searches for human remains odor.
Included is also how-to use other training scents too! For those of you wishing to find something else with a dog's nose.
Learn how to get started searching land, river and lake shores, vehicles, boats and buildings.
Learn what it takes to work in this exciting field and become a K9 team qualified to national and international K9SAR standards.
After this course, you can enroll in our Full 6 month course to gain knowledge and certification to meet testing requirements worldwide to join or form a Search and Rescue unit.
This course is based on proven International Training Methods. Thank you to the trainers overseas who helped make this course possible online.
All dogs are welcome and levels of owner/handler knowledge.
Ball chasing, play loving dogs between 6 months and 3 years old do best at this type of training but even old dogs can learn new tricks.
This proven method is used around the world to build a solid foundation and trusted bond between dog and handler.
We use only positive reinforcement, encouragement and praise. No food or punishment.
This course uses simple wording so everybody can learn and simple step by step methods proven over many years to produce working search dogs and handlers.
This training course was brought online during the Covid19 lock down to give dog owners and handlers everywhere access to a proven safe dog training method to do at home.
I noticed an influx of dog owners looking for ways to train their dogs these skills and we want to help everyone learn more so search dog teams are available worldwide.
Sign-up today for full lifetime access to this course and instructor for ongoing support!
If you would like to take this course in-person as a 3 day seminar or train a dog in other K9SAR disciplines...contact Amber at email .
Visit familydisasterdogs.com for man-trailing, tracking dog (working dogs) and Family Disaster Dog lessons (family dogs) blog and books. Course available too!
Get Free Dog Lifestyle Coaching with your enrollment in my courses.
Training dogs online worldwide since 2011.
Offline dog and owner training since 1977.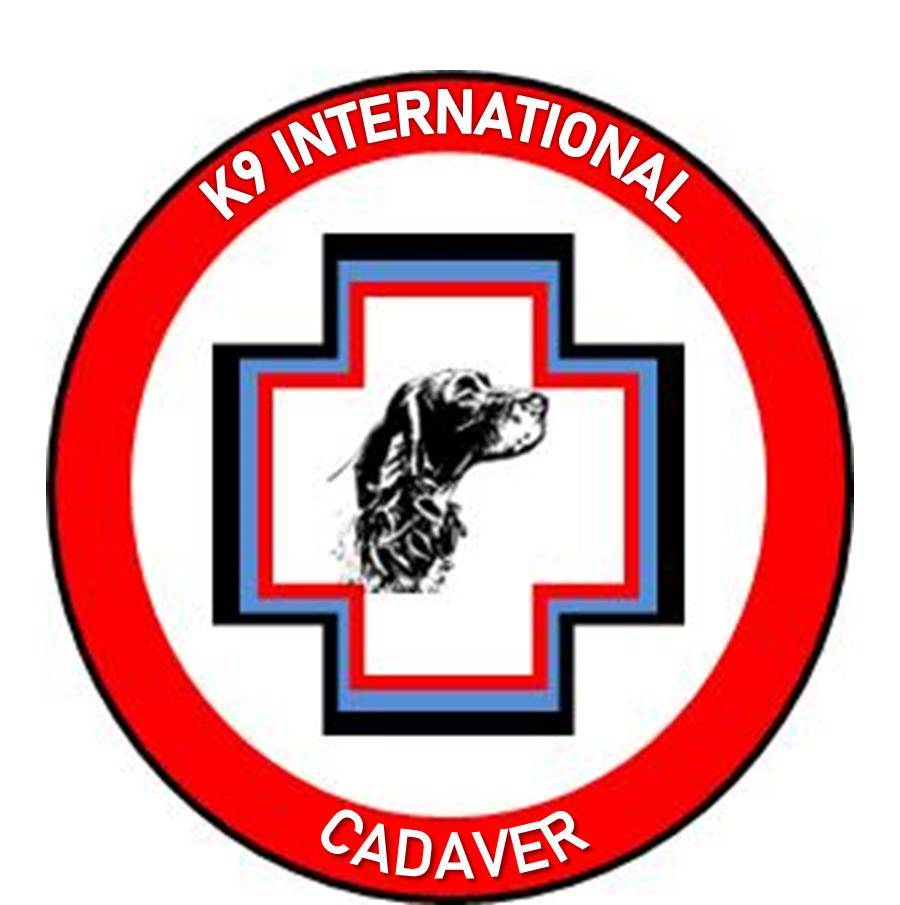 K9 International Cadaver
We teach you How-to Train your Dog to Search for Human Remains
Our courses are proven step-by-step SAR dog training methods presented in a way that makes it easy for dog owners and handlers to learn online in a short amount of time. Students spend a majority of time offline using what is taught in this course to get a dog started on actual simple searches.
By following this course and working with your dog a few days each week you will be ready after one month to advance to the Full K9 International Cadaver course.
Upon graduation of the advanced course, you and your K9 partner will have, at least, a total of 150 hours of actual recorded logged training time and certification to qualify you as a K9 Team able to pass national and international Search Dog Standard tests that are required by many agencies to do this service.
We hope by bringing this training online more dogs will help solve missing person cases and bring closure to families who wait never knowing what happened to a loved one.
Get your dog and let's train!
The "Bait" Used for Training
This course explains why and how-to prepare pig skin for imprinting and training dogs to alert on the different stages of cadaver decomposition and on small pieces of human remains in water or on land.
The use of pig skin is not as popular in the USA as it is in other countries where human remains are not easy to come by for students and K9SAR teams. Many countries do not allow the actual possession of human remains.
This method is also for those/s who rather not use Pseudo and chemical training aids, or handle human remains.
The way this course prepares the pig skin for use in dog training is why the smell is similar to how human remains age and decompose. The similar stages and rates of decomposition make the use of pig skin common in other countries for this type of training.
In this course students learn how to prepare, age, handle, use and store pig skin for dog training and how to start the dog searching using this method.
There's also a discussion about what to use as actual human remain items.
There is a section on using other training odor aids to teach other types of searches.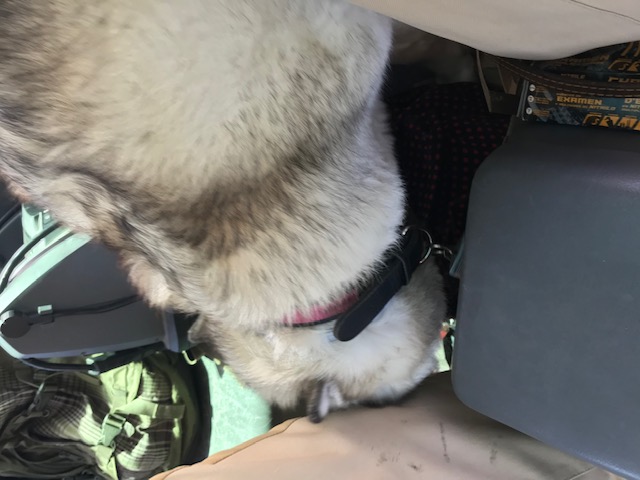 You and your dog can learn to search vehicles too!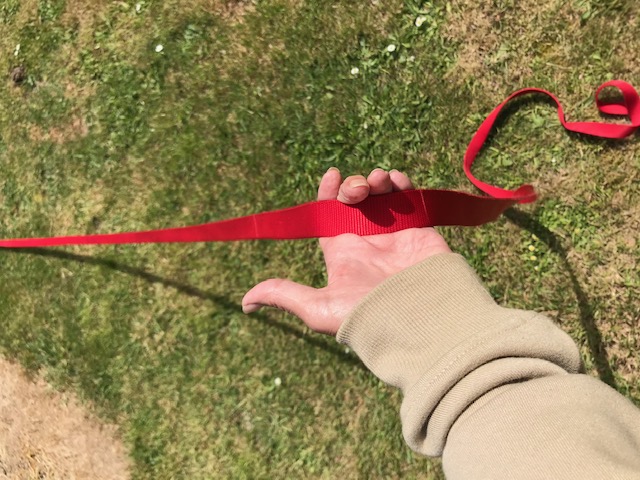 Learn Leash Handling Skills !
Learn how to use a short lead, long line and off-lead to help your dog find lost and missing persons.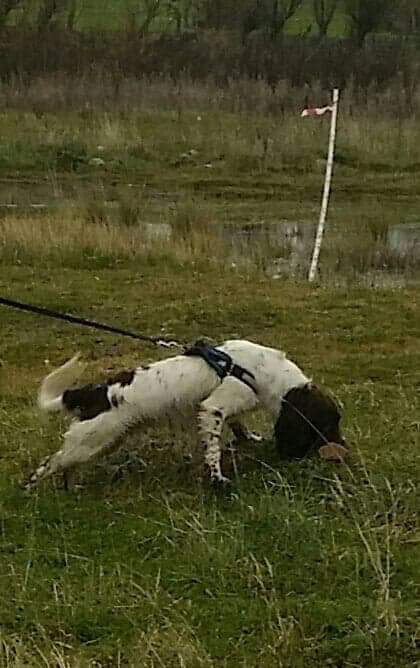 Give your ball crazy dog and you something rewarding to do!