Hi !
Every dog has its day!
When your little furbaby or big dog is having one of those days and your at wit's end, I can help!
Feel free to ask any dog questions you have, I will do my best to help you with over 30 years professional pet and show dog knowledge.
I'm here to help you with training your dog to be the best dog they can be!
We can do a single dog training session or a complete course easily via coaching tailored to you and your dog's needs.
Obedience
Manners
Search Dogs
Family Disaster Dogs
I've raised many many puppies, feel free to ask any puppy questions from choosing a mate, breeding, whelping, weaning to training.
I want to help you raise a puppy you will be proud of!
Professional all breed groomer at your service to answer any questions about bathing, clipping, coat, skin issues and pest control.
Veterinarian recommended.
References upon request.
Known for gentle motivation and praise reward handling of all breeds of dogs, especially good with fear biters and rescued dogs that nobody else can handle.
Sign-up for coaching session below
It's all about trusting the dog!
Certified Dog Trainer
Master Groomer/stylist
Puppy Pro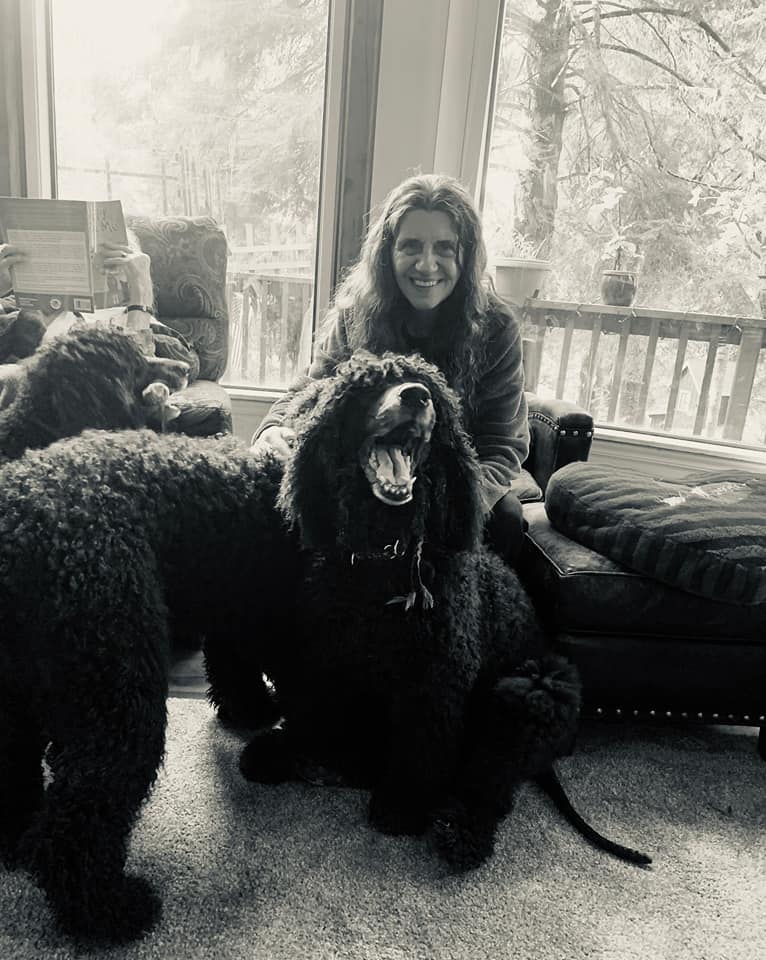 Over 30 years dog experience at your service!
I have worked with dogs since 1976 as an all breed professional groomer, specializing in elderly pet care and problem dogs, Certified K9 Trainer, specializing in Search Dogs, Bloodhounds and Shepherds, Pit Bulls too. Pet Spa owner. Retired breeder, kennel owner and Search Dog volunteer.
Plus I'm a published author of 3 dog books and 1 tree book :)
The dog's owner in the picture is reading my children's book to her Grand Champion Irish Water Spaniels I groom and newborn puppy care.
Amber Higgins
Thanks for submitting your information! Please continue with the checkout process.
Come when Called is one of the most important lessons a dog can learn.
If they are running towards trouble, like traffic or other dangers being able to call them back gives you a chance to save them from harm.
Here's a video of my dog Washee coming when called.
It only takes a 1 hour session to teach your dog to come!
Frequently Asked Questions
Can I get a refund if I'm unhappy with my purchase?
If you are unsatisfied with your coaching, reach out to us to see if your purchase is eligible for a refund.
As stated in Teachable's Terms of Use, Coaching IS NOT covered by Teachable's 30-day student refund policy. As such, we highly recommend that you email the coach to discuss why you would like a refund. She will be happy to help.
How do I schedule my appointment?
Upon purchasing coaching, you'll receive further instructions on how to book a time for your appointment.
Can I purchase coaching more than once?
Absolutely! If you find yourself in need of coaching more than once, simply purchase the coaching again.